Activities
Michael 'Shorty' Powers
President
Shorty is the founder and President of Turning POINT. Since 1979, Turning POINT has provided innovative activities and adventures to people with physical challenges. In the meantime, the company has grown from a small group of sportsmen and women into an organization with multiple activities and chapters across the United States. Shorty was the recipient of the Texas Parks and Wildlife Commissioner's Award for 1998. He was selected to represent disability interests on the National Board of the Recreational Boating and Fishing Foundation. In 2004, Shorty was inducted into the Texas Parks and Wildlife Freshwater Fishing Hall of Fame; he is the only person with a physical challenge to receive this honor! You can email Shorty at Shorty@TurningPointNation.org
Jack Hopkins
Vice-President
Jack is the President/CEO of Million Air in Addison, Texas. He has been with Million Air since its inception in 1984. Under Jack's direction, Million Air has become an international franchise company and a model for many similar ventures. His efforts have been recognized by the awarding of prestigious national certifications to Million Air Dallas. Jack has served on the Turning POINT Board of Directors since 2003.
Peter DeCleva
Treasurer
Peter graduated from the University of North Texas with a BBA in Real Estate; he works in his family's real estate and oil and gas investment businesses. Peter has been a participant and volunteer with Turning POINT since 1983. He joined the Board in 2006.
Nance Powers
Administrative Assistant
Nance serves as the Turning POINT administrative assistant. She is an expert in planning and logistics of events and activities, and helps keep the rest of us on task. In reality, her duties are too vast to name; but if you need any information, she is the person to call. You can contact Nance by email at npowers@TurningPointNation.org
Wayne Leavitt
Wayne owns and manages Mobility Medical Equipment, a company that sells and rents durable medical equipment, as well as custom rehabilitation equipment. He has played wheelchair tennis in over 20 states, Puerto Rico and Canada - and is the only player in the United States to play in and attend every U.S. Open for the last 25 years. Wayne has won numerous awards in the Wheelchair Tennis Open Division, and now, Senior Division. He is married and his hobbies include hand cycling, swimming, watching sports on TV and attending local sports. Wayne has been a Board Member of Turning POINT since 2007.
Danny Scarth
Danny holds a BA from Texas Christian University and is a member of the City Council of the City of Fort Worth. He is the executive director of Hope Media, a video production and media services organization. Danny currently serves on the Board for Fort Worth's "Score A Goal in the Classroom" and, in the past, has served on the City of Fort Worth Facilities "Master Plan Committee" and the "Gas Drilling Task Force". Danny has been a participant and Board Member of Turning POINT since 1994.
Hal Spiegel
Professor Spiegel holds an AS from Victoria College, BS from Texas A&M, and has over 20 hours of Post Graduate studies from the University of North Texas. During his professional career he worked on the IBAX system at Baylor Institute for Rehabilitation and Designed interactive courseware as a Multimedia Instructional Software Developer for the LeCroy Center for Educational Telecommunication. Later at the LeCroy Center, Professor Spiegel was promoted Project Manager over the Distance Learning Systems which included both the Blackboard and WebCT platforms. In January of 2000 he designed the web interface to the University of Texas, Dallas, first 2 online MBA courses. Around that same time, he began teaching Web Design at Mountainview College. He also authored Navigating Blackboard, a Students Guide to Blackboard and later Navigating Blackboard, a Students Guide to Blackboard 6.0 and 5.0.

Professor Spiegel began teaching at El Centro College in 2002. While there, he taught Web Design I and II, Intermediate Web Development, Advanced Web Development, Internet and Intranet Server, Java, JavaScript, PHP, Ruby on Rails and C++. The Multimedia courses include Audio and Video Development, 3D utilizing Lightwave and 3D MAX, Flash I and II, and Photoshop I. He also developed El Centro's Video Game Development Program which includes courses in The Introduction to Video Game Development, 3D Video Game Graphics, Video Game Programming, and Flash 2D Game Development.

In his personal time, Professor Spiegel owns and operates a Timber Farm in East Texas and is Married and a father to 4 children.

Kent Waldrep
Kent is the founder of the American Paralysis Foundation, The Kent Waldrep National Paralysis Foundation; he was instrumental in forming the Kent Waldrep Foundation Center for Basic Neuroscience Research with the University of Texas Southwestern Medical Center. He was a Reagan appointee to the National Council on Disability, where he served as Vice-Chair and helped draft the Americans with Disabilities Act. Kent is a noted speaker and has received coverage in numerous publications as well as on national television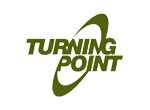 "Our mission is to develop self-esteem and confidence in the physically challenged population through participation in adapted outdoor activities"