January
Tuesday, Jan 09, 2018
6:00pm - 8:00pm

Indoor Archery

Improve your eye/hand coordination, control your breathing are a few of the benefits of archery. Come join us at the Texas Archery Academy, located at 600 Accent Rd, Plano. All levels of experience or the inexperienced are welcomed. Bring your equipment or use Turning POINTs'.

For more information, contact Jason at 214-649-7146 or jswanson@turningpointnation.org

This is a free event!!

Saturday, Jan 13, 2018
10:00am - 12:00pm

Handcycling

Join us as we handcycle off the calories from the holidays. Meet us at Sam Houston Trail located at 101 East Hwy 635, Irving. See you there...

Sunday, Jan 14, 2018
1:00pm - 4:00pm

Trap Shoot

Trap shooting is one of 3 disciplines of clay pigeon shooting (shooting shotgun at clay targets). The others are skeet and sporting clays. The difference is in trap shoot the targets come from a single 'house' instead of multiple. Try your skills.

Elm Fork Shooting Range, 10751 Luna Rd, Dallas 75220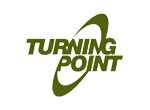 "Our mission is to develop self-esteem and confidence in the physically challenged population through participation in adapted outdoor activities"